Motorcycle
Holidays on motorbike in the south of South Tyrol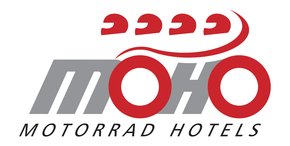 The name is the program, too.
The best what Europe can offer you for your holiday on motorbike.
The landscape of the Alps, roads made for motorcycling and hotel owners with one specific aim – to accomplish your dream of the perfect holiday on motorbike. The hotel-group "MoHo – Motorrad Hotels" is committing itself to have the same quality standards and to have annual controls. The hotels are as different as the claims of their guests.
Three categories
- MoHo 5-helmets
- MoHo 4-helmets
- MoHo 3-helmets
are describing the services for bikers. All hotels offer the optimal equipment and place for some relaxing days on motorbike. We are proud members of the "MoHo – Motorrad Hotels".
MoHo 4-helmets means:
MoHo means known and proven quality – real partners in planning and consulting. A hotel owner who thinks like his motorcycling guests. Hotels which are as individual as their guests. You get advise with many extras which you won't get anywhere else probablynot even paying more. All this is MoHo 4-helmets, quality controls guarantee high quality service.
MoHo 4-helmets services for bikers:
We offer you the following services and equipment:
Bike-Info-Corner with general information
General map of the area
Information about mechanics, tyre dealers, shops, petrol stations, events, …
At your deposal
10 tours with roadbook or map for the tours in the region
HAD multifunctional tube (for a fee)
Help by planning your tour
every Thursday at 5.00 p.m. with Mr. Teutsch
Tour Consulting
Consults for excursions, restaurants and information about places to see
Program for motor free days
Sport, culture and events
 Week packages
With key subjects and seasonal offers
GPS-Tours
As download on the homepage or as download in the hotel
Corner for small repairs
With tools, chain-spray and detergents for free on request
Cleaning space for motorbikes
Hose, sponge and detergents (on request)
Parking lot
Lot for the trailer and locked garage for the motorbikes
Drying room for your biking clothes
Possibility to hang up the clothes and to dry the shoes
Laundry service
Laundry service for sweaty and wet clothes (for a fee)
Luggage storage for more-days-excursions
Locked storage for your luggage
Your host is a motorbiker himself, so he knows the special wishes of his motorcycling guests!
Motorbike Video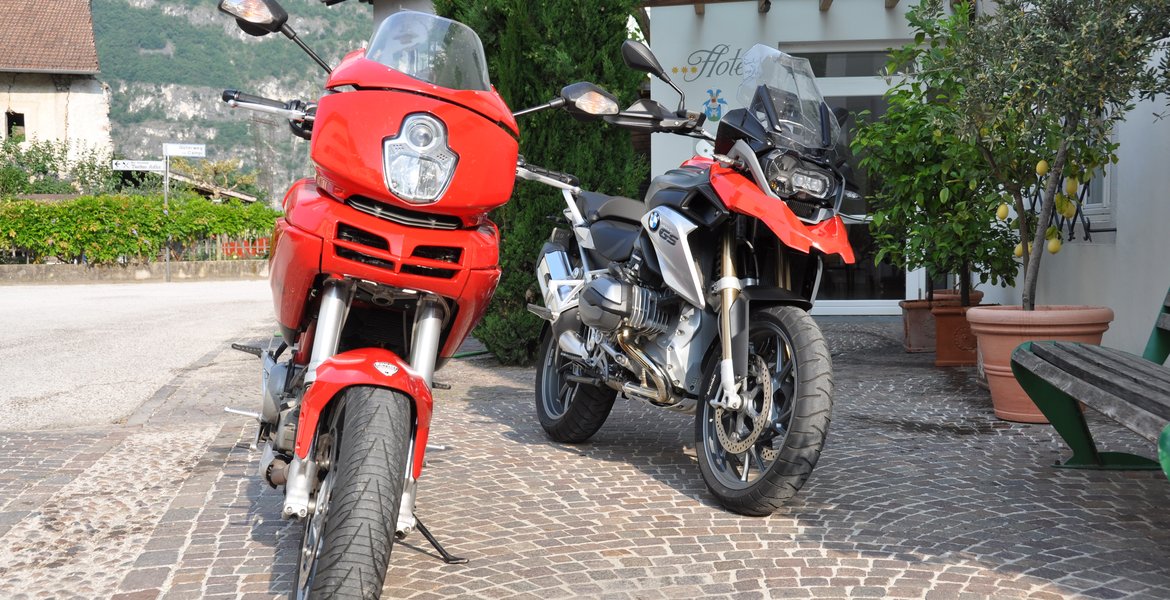 Themes
In and around the Hotel Teutschhaus