Holidays in Bolzano and environs
Welcome to the Hotel Teutschhaus
Teutsch Family
Already in 1598, the Teutschhaus was mentioned as 'Wirtstafern' and the Teutsch Family has been welcoming guests for four generations now.
When arriving at the Hotel Teutschhaus, you will instantly realize that you are not just another room number, but a welcomed guest.
Apart from the hotel, the Teutsch family is also engaged in sustainable viniculture. Our wine cellar is stocked with fine wines, and we also offer the possibility to taste fruit and wines from our local farm. We predominately use regional products in our restaurant, which gives our dishes a very special note.
We look forward to your visit in the south of this beautiful region!
The Teutsch Family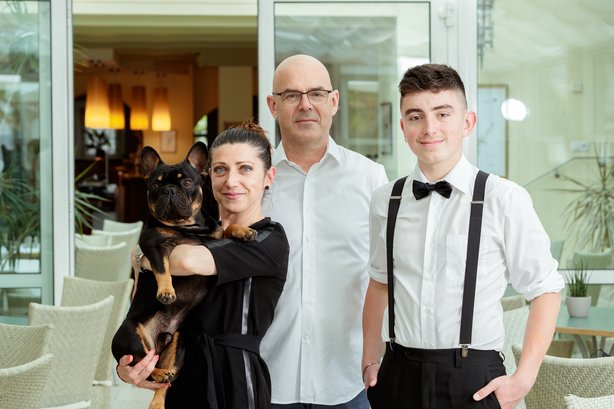 Themes
In and around the Hotel Teutschhaus